Meta: Yes. Felt Bikes have established itself as a respected brand in the cycling industry, known for its commitment to innovation, performance, and rider comfort.
This brand bike harmoniously combines performance, comfort, and style, which can be daunting. It has a great history in the cycle industry. This company is always concerned about its quality and upgraded technology.
They offer several types of bikes depending on a cyclist's needs. But still, a question lingers in cyclists' minds: felt bikes good? Here we discuss top to bottom this company and their producing bikes.
So, Are Felt Bikes Good? Let's find out:
Company History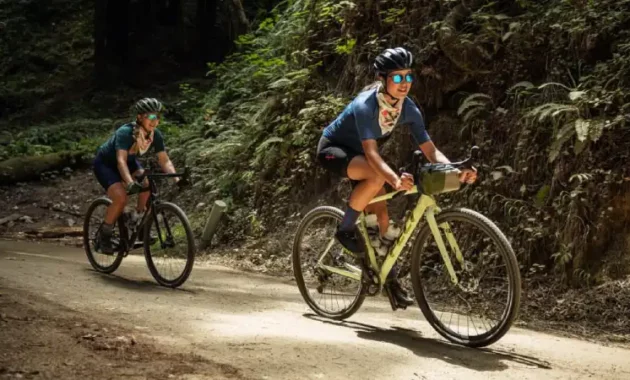 This brand was first founded in 1991 by Jim Felt. They started their company in Irvine, California, United States. Jim Felt, a renowned motocross mechanic, turned his passion for precision engineering and cycling into a thriving business.
From its humble beginnings, Felt Bicycles quickly gained recognition for its commitment to creating high-quality bikes that deliver exceptional performance.
It has evolved and expanded its product lineup, catering to various cycling disciplines, including road cycling, mountain biking, triathlon, and more.
Felt's emphasis on innovation, advanced materials, and meticulous craftsmanship has propelled them to the forefront of the cycling industry.
This company's dedication to pushing boundaries and incorporating the latest advancements in cycling technology has attracted professional athletes, teams, and enthusiasts worldwide.
The brand's bikes have succeeded on the professional racing circuit and garnered numerous accolades for their performance and design. Beyond their commitment to producing exceptional bikes, Felt Bicycles also prioritizes sustainability.
The company attempts to minimize its environmental impact by using sustainably sourced products and employing eco-friendly manufacturing processes.
Felt Bicycles has solidified itself as a respected and sought-after brand in cycling, blending innovation, quality, and rider-centric design.
Which Types Of Bikes Make This Company?
This brand makes various types of bikes. Such as,
Road bikes: This brand produces bikes designed for competitive racing and recreational riding. They offer various models like: performance, Endurance, Commuting & Fitness for different performance levels, from entry-level to professional-grade road bikes.
Triathlon & time trial: This company offers a range of triathlon and time trial bikes specifically designed for optimal aerodynamics and speed. These bikes are intended to provide a competitive edge to triathletes and time trialists.
Gravel & adventure bikes: Several gravel and adventure bikes are designed for riders who enjoy exploring off-road terrain and embarking on adventure rides. These bikes are built to provide durability, versatility, and comfort.
Cyclocross bikes: It offers a range of bikes explicitly designed for cyclocross racing. Cyclocross bikes are built to handle a variety of terrains, including grass, mud, gravel, and pavement. They typically feature specific design elements to enhance off-road performance and durability.
Track bikes: This brand offers a range of track bikes designed specifically for track cycling, a discipline performed on a velodrome. These bikes are built to provide optimal performance, speed, and maneuverability for track racers.
Outlet bikes: It has occasionally offered outlet bikes, typically discounted or previous model-year bikes available for purchase at a lower price. These outlet bikes can include various models from different disciplines, including road, mountain, triathlon, and more. The availability and specific models offered in the outlet section can vary.
Which Bikes Are Popular With This Company?
There are various popular brands. Here we suggested a few models:
Felt AR: This series is popular among road cyclists due to its blend of aerodynamics, lightweight design, and performance. These bikes are favored by riders looking for speed and efficiency on the road.
Felt IA: It is highly regarded in the triathlon and time trial communities. These bikes are known for their exceptional aerodynamics and integration, offering an advantage to athletes seeking maximum speed in multisport events.
Felt FR: This series is favored by road cyclists who appreciate a responsive and versatile ride. These bikes balance speed, comfort, and handling, making them popular among enthusiasts and competitive riders.
Advantages Of This Company Bikes?
Design and Engineering: This brand is committed to innovative design and engineering. They utilize advanced materials, such as carbon fiber, to create lightweight, stiff, and responsive frames.
This company uses significant research and development techniques, such as wind tunnel tests and computational fluid dynamics, to maximize aerodynamics and overall performance.
Performance-Oriented: This company is designed with a focus on performance, whether it's road cycling, triathlon, mountain biking, or other disciplines. It emphasizes speed, efficiency, and responsiveness, allowing riders to push their limits and achieve their best performance.
Customization Options: It offers customization options for specific models, allowing riders to tailor their bikes to their needs and preferences. It can include selecting components, wheelsets, and other features to optimize the cycle for individual riding styles and tastes.
Disadvantages Of This Company Bikes?
Price: Felt Bicycles tends to position itself as a premium brand, so its bikes often come at higher prices than others. The advanced materials, engineering, and technology incorporated into their bikes contribute to the higher costs. It can make Felt bikes less accessible for budget-conscious cyclists.
Limited Availability: This brand may have limited availability in certain regions or countries, making finding and purchasing bikes more challenging. Some models or sizes might be in high demand or limited in stock, requiring customers to be patient or explore alternative options.
Limited Outlet Selection: This company has limited options in its outlet section, offering discounted or previous model-year bikes. It can make finding specific models or sizes more challenging at a discounted price.
Is Felt Bikes Worth It?
Yes, Felt bikes are generally considered worth the investment. They offer high performance, quality craftsmanship, and customization options. With a reputation for research-based design and engineering, Felt bikes are favored by competitive cyclists and those seeking speed and responsiveness. However, before purchasing any bike must focus on budget and specific riding needs.
Final Words
In conclusion, this reputable brand is known for its performance-oriented bikes, quality craftsmanship, and customization options. This company is always concerned with its quality and ensures performance and durability. Felt bikes are a good option for those seeking high-performance and well-crafted bicycles.